Fiesole, Archeologia e Arte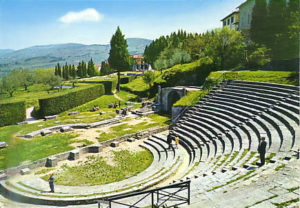 La magica bellezza di Fiesole, a meno di 10 km di distanza dall'agriturismo, abbraccia secoli e secoli di storia in un contesto dal fascino senza tempo, straordinariamente ben conservato. Sconosciuta ai più, questa piccola località nasconde, in realtà, sorprese a non finire: leimponenti ed antiche mura etrusche, i resti delle terme romane, la vetta della collina doveLeonardo da Vinci mise in pratica per la prima volta i suoi esperimenti sul volo e l'anfiteatro romano, ancora oggi utilizzato come palco per eventi e concerti dell' Estate Fiesolana (www.estatefiesolana.it). Il centro storico di Fiesole è, insomma, un piccolo scrigno di siti storici, chiese e parchi dove trascorrere del tempo lontani dalla più caotica città di Firenze.
Barberino Designer Outlet e The Mall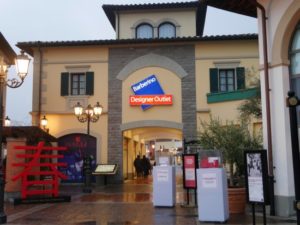 Barberino Designer Outlet è un'incantevole cittadella dello shopping dove fare acquisti in completo relax, immersi nel paesaggio toscano del Mugello. Sono presenti oltre 100 negozi outlet – tra boutique monomarca e store multimarca – delle migliori firme di abbigliamento e non solo.
Se siete alla ricerca delle maggiori firme, The Mall offre tutto l'anno ai visitatori provenienti da tutta Italia e dall'estero la possibilità di acquistare articoli delle migliori case di moda a prezzi molto convenienti. Questo Outlet Village di Leccio Reggello è l'occasione per fare acquisti in un contesto rilassante, immerso nel verde delle colline toscane del Valdarno. Caffè, ristorante, bar e altri servizi fanno dell'Outlet Village The Mall il luogo ideale per una giornata di piacevole tempo libero, da trascorrere tra le vetrine dei negozi, in un ambiente elegante e raffinato.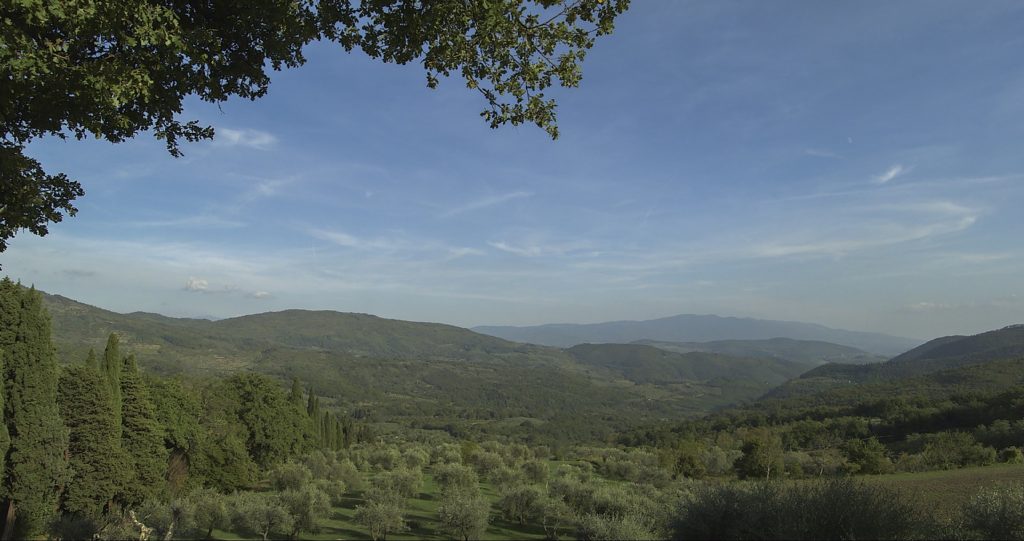 Con la sua splendida posizione, gli affacci mozzafiato sulla meravigliosa vallata del Santuario della Madonna delle Grazie del Sasso, dell'antico paese di Santa Brigida, del Castello del Trebbio, della imponente pieve romanica di San Martino a Lubaco, delle case di Beatrice e Dante Alighieri, fa sì che questa bella dimora gentilizia già conosciuta dal 1300, sia il luogo ideale per dimenticare lo stress quotidiano.
Per avere informazioni sulle passeggiate più belle basterà chiedere alla reception, e vi saranno indicati i percorsi possibili da fare, sia per i più avventurosi, che per coloro che cercano solo una totale immersione negli aromi della campagna. Nella stagione adatta è possibile trovare svariate specie di fiori e piante selvatiche ed in autunno anche funghi.
Per gli appassionati di trekking, abbiamo dei percorsi che metteranno alla prova la vostra preparazione, mentre per i più pigri saranno possibili passeggiate a cavallo e picnic all'aria aperta o un rilassante riposo nel parco, sotto ai pini secolari.